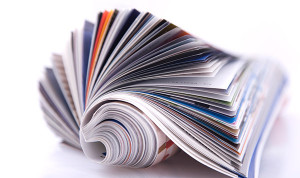 "Impact Factor", or "Citation Index" of the journal (from English impact factor) means an indicator of influence. The impact factor of a journal considered as one of recognized criteria assessing importance of published scientific materials.
One of the development priorities of Osh State University is full integration into the world scientific community. The prestige of any educational institution is built on international assessment of researchers' scientific achievements working in that institution. Publications of scientific research results are an attribute of modern scientific activity and serves as one of success indicators in the University academic development. Publications in international scientific journals are recently important on a global scale and significant indicator of effectiveness of faculty and researchers.
Useful links to enter:
Taylor & Francis Group Science Direct Springer
Information portal about working on the Web of Science platform
ResearcherID https://researcheracademy.elsevier.com https://journalfinder.elsevier.com www.clarivateanalitics.com
List of rated journals
Information and list of all journals included in Scopus
Presentations
Clarivate Analytics Information Resource Certification Program for Scientific Research and Evaluation of Scientific Performance
Springer User Guide
Understanding the Publishing Process in Scientific Journals Making a plan for a successful scientific career
Taylor & Francis Online Platform User Guide
Taylor & Francis eBooks Online Platform User Guide Scopus and SciVal
Presentation "How to prepare the right article" Presentation "Use of "ScienceDirect",
"Mendeley" and "Scopus" in the preparation of a scientific article and the selection of a journal for its publication" Presentation "Using Scopus and Science Direct to Improve Research Quality"
Video
Link to the Clarivate Analytics Youtube channel, which contains video instructions and recorded video tutorials on the effective use of all company resources:
https://www.youtube.com/user/WOKtrainingsRussian
Link to a video on registering a profile and remote access in Web of Science:
https://www.youtube.com/watch?v=7bmJeG6tBFQ
2nd edition of the Guide to Scientometrics. All detailed information is also available at link: