Nowadays, it is very important to know foreign languages. Some people learn languages because they need them for work, others travel abroad, and for others it's just a hobby. People want to know languages, write to pen pals or chat with people from different countries, meet more new people and make friends. In addition, they want to read books by famous writers in the original, read newspapers and magazines. This helps them to learn more about different events, people's lives, customs and traditions.
Learning foreign languages broadens our horizons, people become more educated. In my opinion, languages are especially important for those who work in various fields of science and technology, politics.
If you want to learn languages and become a sought-after specialist, then you should go straight to our CMOS college.
Mission of the college: Training of a competitive specialist, formation
of a socially successful personality.
Personality: The main value of the college is its staff and students.Knowledge. In college as an educational institution, knowledge is an absolute
value. We strive to preserve, transmit and increase knowledge relevant for today and for the future.
Quality: High quality of graduate training, meeting the requirements of the labor market.
Responsibility: Responsibility for the effectiveness of the college's tasks
assigned to it by the state and society, for the quality provision
of consumer requests for educational and other services.
Vision of the College: By 2025, the College of International Programs of OSH State University will become oneone of the leading educational organizations in the Southern region of Kyrgyzstan in the field of training highly qualified specialists who meet the current and future needs of the labor market.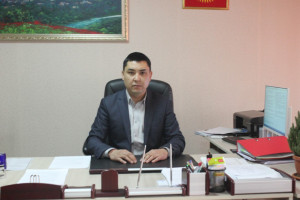 College Principal: Ramashov Kumarbek Akmatalievich
E-mail address:romashov.k@mail.ru
Specialties
№

Name of specialty

degree

Form of Study

Study period

1

Translation studies (English, Arabic, Korean, Turkish languages)

Secondary vocational

daytime education

9 base

2 year 10 month

11 base

2 year

2

Foreign language

Secondary vocational

daytime education

9 base

2year 10 month

11 base

2 year