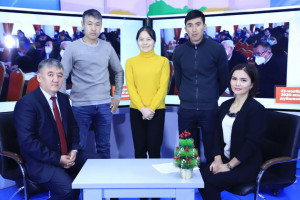 On October 12, 1998, TV studio "Umut" was founded by the vice-rector for educational work Kanybek Isakov and rector at that tıme Bektemir Murzubraimov.
The purpose of creating a TV studio was to support talented and creative youth, provide TV viewers with news of culture, art, science and education, , cultural, educational and entertainment programs.
Currently, the TV studio is actively functioning, reflecting the news from the life of the university, offering educational programs and author's shows. At the same time, it supports young people with an interest in journalism, giving them the opportunity to develop creatively in practice.
The head of the Umut TV studio - Kerezbek kyzy Ayperi,
Editor of the Umut TV studio - Meerim Osmonali kyzy,
Operator - fılm edıtor - Zholdosh Shermamatov
"Үмүт" телестудиясынын ютубдагы каналы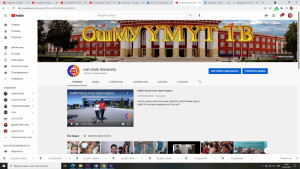 "Үмүт" телестудиясынын фейзбуктагы баракчасы