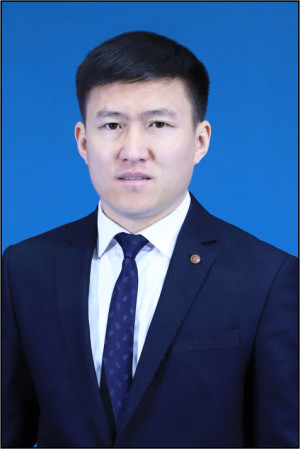 Mamatjan uulu Melis was born on January 11, 1992 in the Kara-Suu district of the Osh region.
2015 - graduated from the Osh Humanitarian Pedagogical Institute, specializing as a teacher of the Kyrgyz language and literature.
2016 - Worked as a teacher of Kyrgyz language and literature and Deputy Director of Educational Affairs at the Lyceum "Bilim", Osh State University.
2017-2019 - Chief editor of the student newspaper "Nur", Osh State University.
Since 2019 - Rector's Assistant of Osh State University.
AWARDS:
Owner of the badge named after Yusuf Balasagyn.
WORKS:
Author of the book of poetic poems "Apakemdin almasy" (Апакемдин алмасы)(2014).